Having grown up in Colorado and exploring various other western states areas I've become very used to the concept of public land and BLM stuff. Unfortunately, this is stuff that the east coast of the United States knows basically nothing about. I've scoured the website for New York Department of Environmental Conservation (DEC) but I could find the info that I wanted.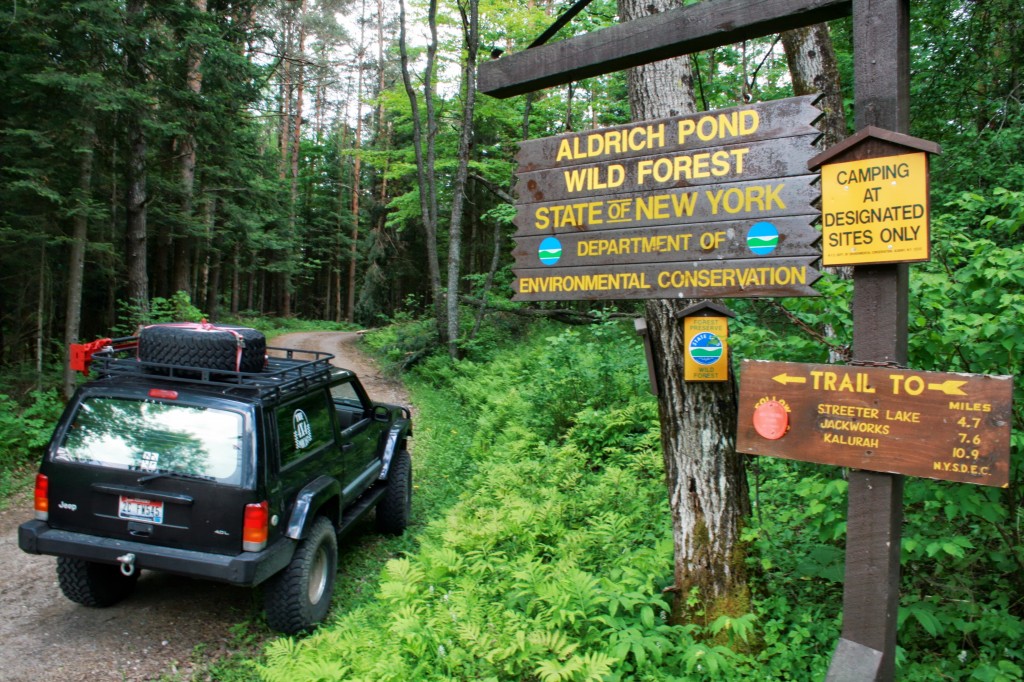 I asked the local truck club guys about where I could find some primitive camping and offroad trails. The answer I got was basically, stay off the trails because they are all for ATVs and snowmobiles. I know that there are seasonal roads that are basically offroad trails but those roads aren't clearly identified on maps which makes them hard to find by someone who isn't very familiar with the area.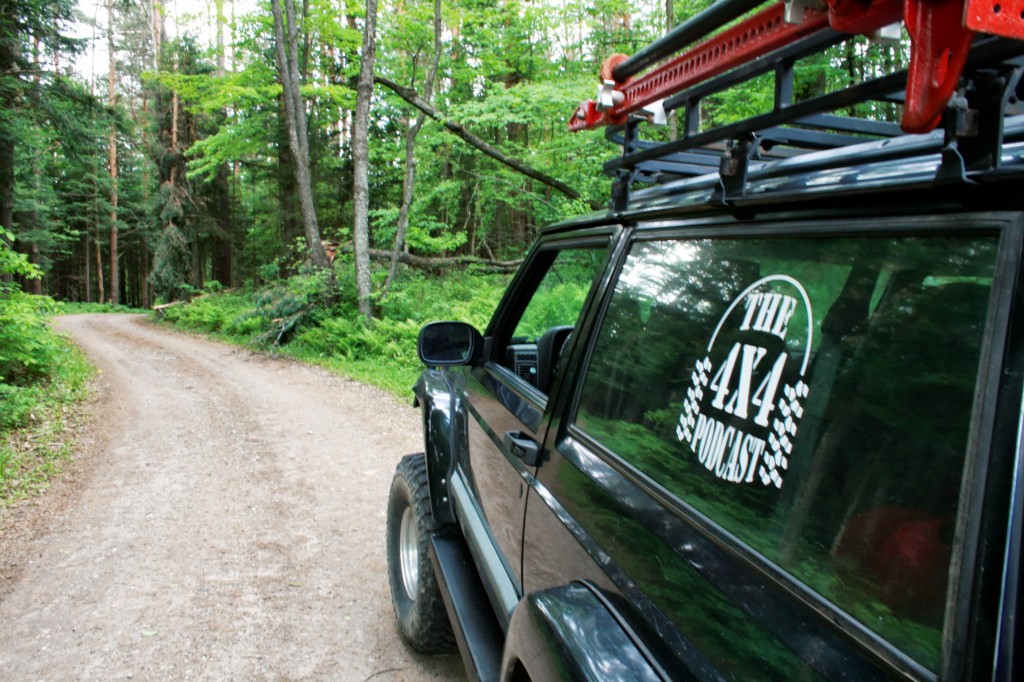 My next option to find info on offroad trails and primitive camp sites was the northeast section of Expedition Portal and hope that someone had any ideas. In the process I saw a photo of an ExPo members rig with NY plates so I sent him a private message asking if he know of any overland routes through NY. He sympathized with me and said that despite living in NY for some time, he wasn't aware of any overland routes. But he did know of a website that catalogues all the primitive campsites in the state.
These campsites are completely legal but they are free so the DEC doesn't widely advertise their existence; probably because they don't generate income for the state. They are also known as roadside campsites because they at mostly just off the road. Fortunately these "roads" are not heavily travelled because they are very remote. The website I was given is andyarthur.org and it is a great resource for finding adventure in New York state.
After searching through the map, I picked an area that was just over an hour drive. That distance was perfect to be able to let me and the family sleep in, explore for a while, have a leisurely lunch, explore some more and still get he by dinner time. I reached out to my outdoor cooking friends Zach Berning of Overland Gourmet, Beau Johnston of Living Overland and Gary House of Cooking Everything Outdoors for some lunchtime recommendations. The choice for the day was chicken quesadillas with onions, green chilies and sour cream. And just because its summer we brought some fresh cherries and a watermelon. This meal was easy to prep but just enough to make it worth using the chuck box. It would also help identify any shortcomings in the contents of the box. So with the meal selected and the general location identified it was time to have fun!
I timed how long it took to load all the essentials for a day trip for the whole family (minus the dogs) and it took about 10 minutes – a bit longer than I wanted but it's not bad. In the back of the XJ I had the chuck box, large cooler, tool bag, recovery kit, spare fluids, 7 gallon water can, shovel, axe, Coleman sanitation center, camp chairs and camera gear. The back was fairly full but there was room for more if needed.
Once at camp I again timed how long it took to deploy the chuck box to find out how long it would take. From the time I opened the rear hatch to the time I was ready to turn on a burner and start cooking was less about 2 minutes which is right what I wanted. It was instantly evident what I had forgotten – the cast iron skillet. Fortunately that was only a disappointment and not a fun-stopper. The chuck box contains a backpacking cook set and two different size sauce pans that have been retired from use in the real kitchen. It would have been nice though to have the big cast iron skillet to cook chicken and veggies at the same time. I was also glad to have some cooking oil and some Mexican seasoning. While things were cooking we all munched on the cherries and tortilla chips, a perfect appetizer. I forgot the camp table at home too so we ate like 90% of the other campers in the world – with a plate on or laps. After lunch we set up the sanitation center using the tried and true 3 tub method that we discussed on a previous episode.
Other than the black flies that would have feasted on us, if it weren't for the heavy coat of bug spray, everything went flawlessly. Tear down took a bit longer than the setup but it was still very fast and organized. We made use of the privy that was at the camp and moved on down the remainder of the trail. Despite being listed as a primitive campsite, there are many spots that already have fire rings and a constructed privy – TP not provided. Some my adventures are usually with my wife and two girls, I have serious plans to pick up a luggable loo so they are more comfortable and so that I don't have to hear complaining (not that there was any….I love you honey!)
Once we decided to break camp we went out to find some more trails before we ran out of time and had to head home. I discovered that my Gaia GPS app on the Samsung Galaxy Tab wasn't cooperating with importing the .kml file which contained all my waypoints so I did my best to remember where the next trail was located. We eventually did find a short trail but I don't think it was what I was originally looking for. In hindsight, I should have done a better job loading the coordinates for all the trail heads and potential campsites into the GPS and tablet. But overall it was a great trip and I owe a huge thanks to my pals on Expedition Portal for introducing me to my new buddy Andy Arthur who has put together such a great database of campsites!