Podcast: Play in new window | Download | Embed
Audio clip: Adobe Flash Player (version 9 or above) is required to play this audio clip. Download the latest version here. You also need to have JavaScript enabled in your browser.
In episode 34, we feature an interview with Matt from Camp4Lo.com.  Camp4Lo.com is introducing a new tour service of Baja Mexico.  Their tour service is unique in that its a self-drive bring your own vehicle tour.  They have a pair of Ford Broncos to help lead you a long.  In addition to providing the meals and accommodations  you'll also get to drive some of the very same trails used as part of the race course for the Tecate SCORE-International Baja 1000.  Matt brings a passion for the Baja peninsula that is infectious and it would be wonderful to explore this scenic area of Mexico with him and his crew.  To contact Matt for specific info you can email him at info@camp4lo.com or call him at 951-251-44LO

In the news, we talk about what an article from 4x4training.com about repair for your camping gear.  The last thing you want to deal with at the end of a long day on the trail is broken camping gear.  Of course you want to have this all sorted out before you take off for you adventure but you should always be prepared.  Read more from 4x4training.com
Autoweek discusses the future of automatic transmissions in vehicles.  Personally, I drive an automatic but I'm not blind to the fact that there are lots of benefits to driving an automatic transmission.  Newer vehicles are reaching great MPG numbers through their use of 9 speed transmissions.  Is this the future of offroad transmissions?  Read more from Autoweek.com.
Bryon Door from Exploring Elements has been sharing lots of pictures and write ups from the Overland Expo that was held in Flagstaff, Arizona in the middle of May.  Bryon recently shared his list of top 10 hot new products and this list really caught my eye and my imagination.  So to further discuss the cool stuff, I gave Bryon a call and we chatted about the experience.  Read more from Exploring Elements.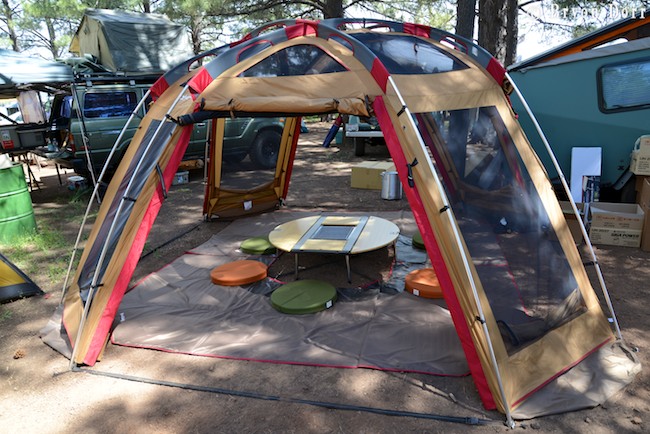 FJ Cruiser Magazine revealed that the end of the FJ Cruiser is in sight.  The Toyota FJ Cruiser went on sale in 2007 and its modern take on the retro design instantly caught the attention of the automotive market.  FJ Cruiser Magazine points out that in the first two years of production, Toyota sold more than 50,000 Cruisers but recent sales have fallen to only 11,000 units.  I think its interesting that Toyota decided to end production rather than just refresh the model but it is in line with what other manufactures are doing with their models by consolidating production.  Toyota was competing with itself in some ways and this move may provide them with some more design capital to really push their offroading offerings to a whole new level.  That or it will move their 4×4 models to a more car-like design just like some of their competitors.   Read more at FJ Cruiser Magazine.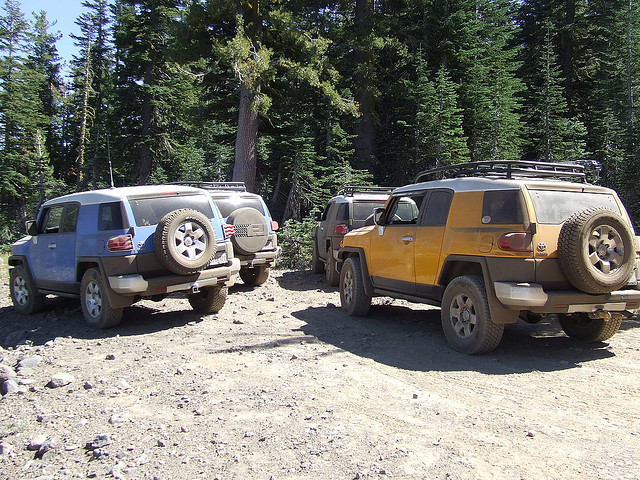 To contact us you can send a tweet to @the4x4podcast, send an email to the4x4podcast.com, comment on the show notes down below, call the voicemail or use the speakpipe tool on the right side of the screen.  Thanks for listening and checking out the show!  Don't forget to send a thank you note to @thatguysgarage for supporting The 4×4 Podcast!