Podcast: Play in new window | Download | Embed
Audio clip: Adobe Flash Player (version 9 or above) is required to play this audio clip. Download the latest version here. You also need to have JavaScript enabled in your browser.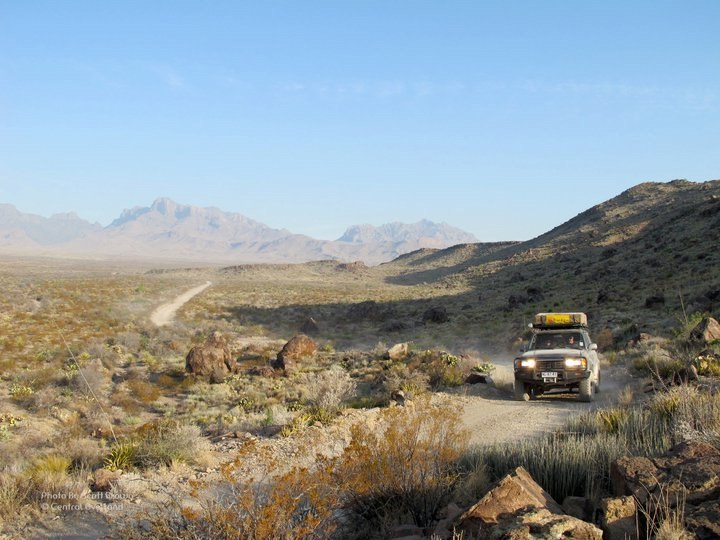 On episode 46 we feature an interview with Wes Craiglow, the founder of Central Overland.  Central Overland was started mostly by accident.  Wes had the desire to go check out some of thousands of miles of trails in his Arkansas regional area.  He put it out there on Expedition Portal that he was going to go check out some trails and asked if anyone wanted to join him.  The result was five like-minded explorers.  The next time Wes threw it out there resulted in 10; and then 20 and Central Overland has continued to grow from there.  Wes didn't even realize what he had discovered until he noticed that 80% of the adventure-seeking off roaders were from outside Arkansas.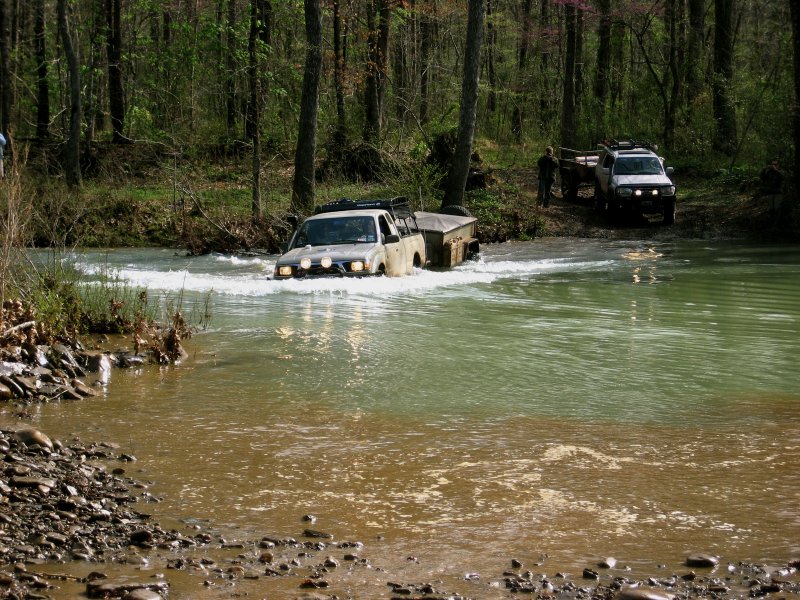 Wes mentions in the interview, that people in attendance were mostly from Texas, Oklahoma and other surrounding states.  Most states in the heartland of America is owned by someone.  What makes Arkansas unique is the number of trails that are available in national forests.  Wes and Dan also talk about what overlanding really means and Wes gives some recommendations on what a newbie can do if they would like to transition from someone who offroads and occasionally camps, to a true overland traveler.  This topic is especially hot right now as the term "overland" is defined and the niche is carved out from the rest of the offroading and adventure travel world.
In the news segment we start off by introducing a new offroading publication that you might be interested in.  OutdoorX4 is focused on providing the most engaging and unique content to appeal to the broadest range of outdoors enthusiast.  It will be published bi-monthly and will present the latest in techniques and tools, product reviews that are relevant to all outdoor adventurers whether she is a hardcore rock crawler, seasoned adventure traveler or simply a guy that wants to take his kids fishing. Every issue will have appeal to a broad base of outdoor enthusiasts who want to escape to where they belong.  You can even check out a digital sample version of OutdoorX4.  Hopefully, in the near future, we'll be able to have the magazine creator on the show to talk more about this new publication.  Till then you can like them on Facebook, follow them on Twitter and Instagram.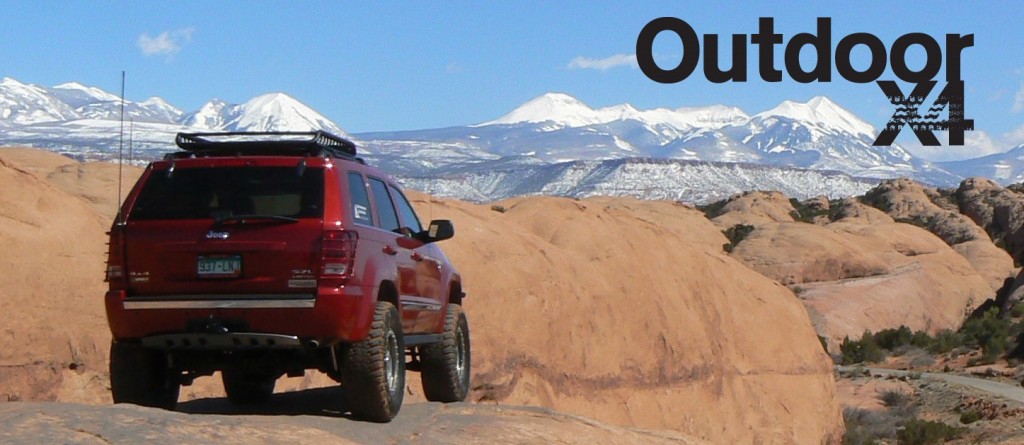 When do you know that ovelanding has hit the mainstream?  When Mini throws all the overlanding-type accessories at one of their doe-eyed-not-so-mini Mini Countryman.  The Mini is touting a roof top tent (RTT) and a kitchen area in the back, similar to what you might find on the back side of a teardrop trailer.  It also features a water tank with pump, a sink, solar power, 230 volt power and a fridge.  It even has an on board shower!  All in all, it's a pretty good package but would you trust it to get you through the rough stuff in the back country?  Article from Autoblog.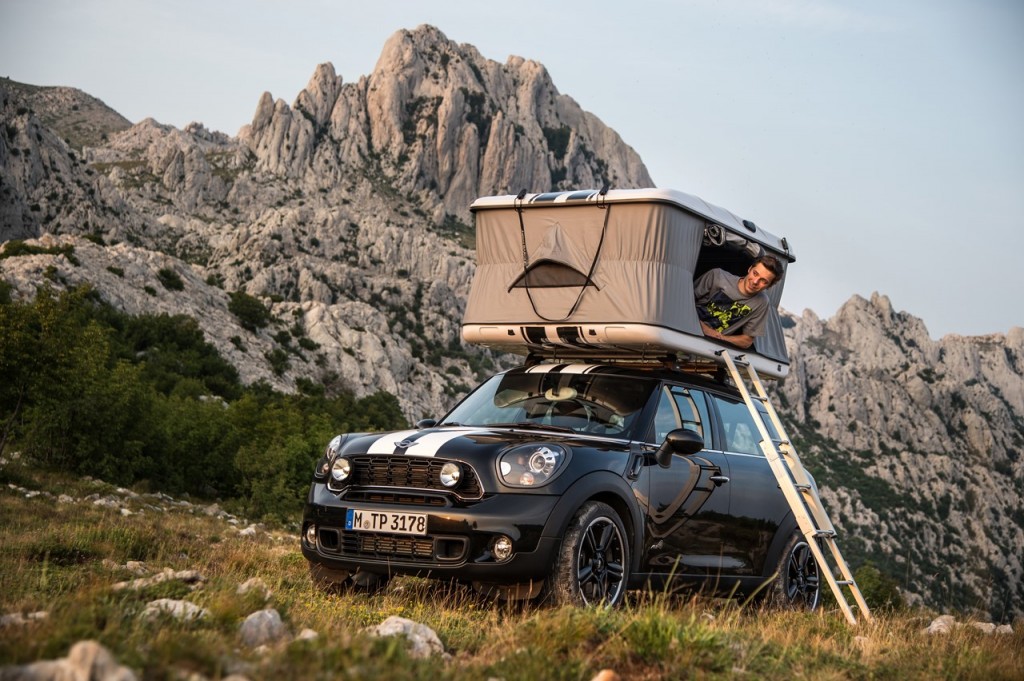 It is now mid August and the 2014 Jeep Cherokee propaganda is just now ramping up and the first-drive articles are starting to show up.  But Jeep CEO, Mike Manley, is really pushing Jeep vehicles into a new world in order to attract new buyers that might not normally be interested in Jeeps.  Manley has told other automotive outlets that a subcompact Jeep is on its way – so think Ford Fiesta size Jeep.  In my mind, the first thing that came up was a down-sized Wrangler a kin to the old Willys.  Moments after that wonderful idea came to mind, I was struck with what this subcompact will more likely be; a smaller new Cherokee.  This diminutive Jeep very well could look just like a Ford Fiesta.  Article from Autoblog.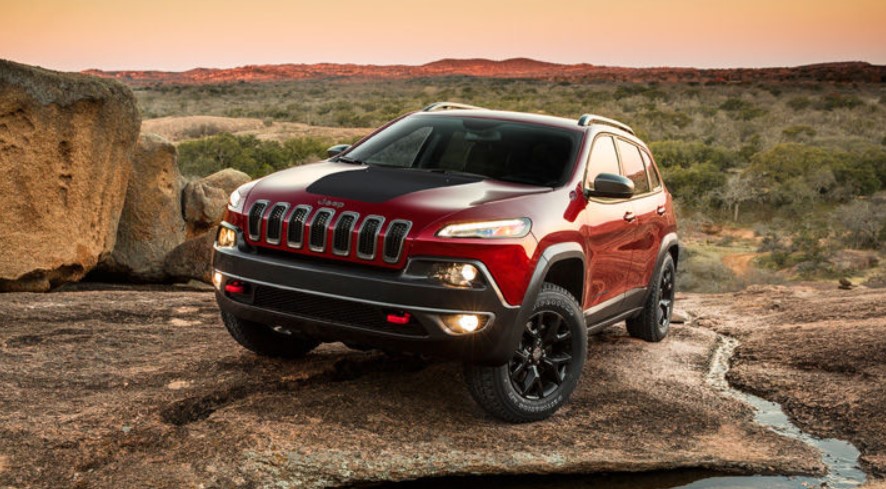 The Detroit Free Press has compiled a list of the top 25 most patriotic brands.  In a list that includes Budwiser, Ford, Marlboro, Harley-Davidson, Smith & Wesson, John Deere and other iconic American brands the king of the hill belongs to Jeep.  That really should be no surprise since the entire brand is based around the Willys workhorse that helped bring freedom during WWII.  This is a proud fact that is highly touted on the vehicles, product documentation and ads.  They even offer special incentives to veterans and Jeep has teamed up most recently with the USO.  Are you surprised by Jeep taking the number one slot or do you think it should belong to a different brand?  Article from the Detroit Free Press.

If you're like me, you go exploring to try and escape the headaches of civilization.  We go out looking for nowhere seeking adventure because we all know that its usually the journey that excites more than the destination.  But where is "nowhere?"  Gizmodo shared a heatmap that shows where "nowhere" actually is located in relation to paved highways.  Turns out, the middle of nowhere is in the Sawtooth Mountains.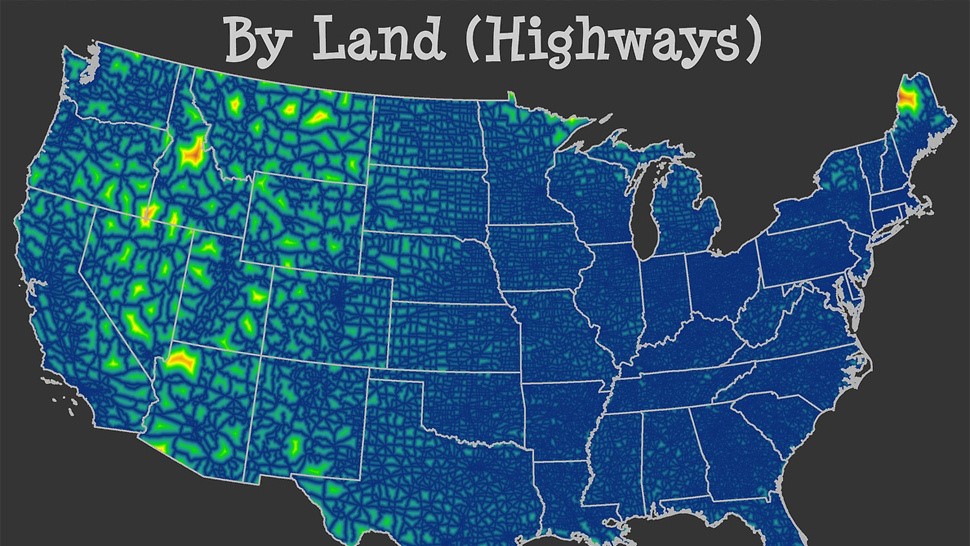 If you're going to be spending your life on the road full-time, then you want to be comfortable.  Despite companies like Mini trying their best to get into the overland lifestyle niche, that category belongs to larger vehicles.  Land Cruisers, Land Rovers and G-Wagons dominate the landscape of overland vehicles.  But for those that wish to have enough living space to really spread out and still want to have the offroad-ablity needed to reach the far off adventure spaces, you're far more limited.  One of the automatic go-to choices though is the Unimog.  The U500 Expedition Vehicle is a modern Unimog platform that is fully outfitted with a complete living space.  This thing is a beast that will take you into the back country with enough gear to stay remote for a very long time and live comfortably.  If you've got an extra $300,000 laying around and a wanderlust that can't be quenched, maybe the U500 Expedition Vehicle is just the thing for you.  Article from Unimog Shop.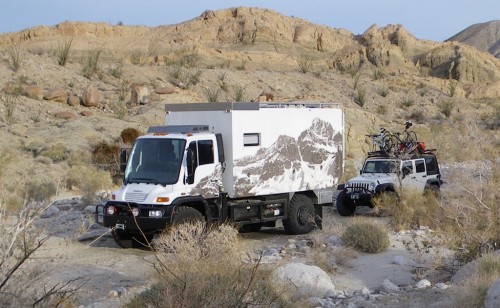 EveryTrail is a global web2.0 platform for geo-tagged user-generated travel content that's changing the way millions of people share travel experiences and plan trips. EveryTrail makes it easy to share travel experiences, through interactive maps that include photos plotted along your trip route.
EveryTrail is free and useful for a wide variety of trips – including road trips, sight seeing tours, sailing trips, hiking, cycling, flying, hang gliding, geocaching, skiing, kayaking trips and more. EveryTrail has trips from over 80 countries in all corners of the world.   To download and try EveryTrail for yourself, download the app from here, or find it in your appstore.
 

One of the easiest desserts to make while out adventuring is Poor Boy Doughnuts – and they are cheap too!  The other day I picked up supplies to make 40 doughnuts for less than $5.
Ingredients:
Cheap biscuits in a tube
Vegetable or Canola Oil
Powdered Sugar
Directions:  Pour the oil into a sauce pan or skillet that is deep enough to cover at least half of the biscuit.  Heat the oil till small bubbles begin to form in the oil.  Poke a hole in the biscuit and ease it into the oil.  Once it begins to brown, flip it over.  Once both sides are browned to your desire, pull out t, he doughnut and cover with powdered sugar.  Serve warm and enjoy!