Podcast: Play in new window | Download | Embed
Audio clip: Adobe Flash Player (version 9 or above) is required to play this audio clip. Download the latest version here. You also need to have JavaScript enabled in your browser.
Audio clip: Adobe Flash Player (version 9 or above) is required to play this audio clip. Download the latest version here. You also need to have JavaScript enabled in your browser.
On a previous show I asked for some feedback on what books you recommend for inspiring someone to adventure.  I've had to put my offroading adventures on hold for a bit, but I'm frequently thinking about all kinds of excitement around the world.  I've recently finished Travels With Charley by John Steinbeck, started Drive Nacho Drive by Brad and Sheena Van Orden, another and have Jaguars Ripped My Flesh by Tim Cahill about 50% done (but I save it for special occasions when I can't use my Kindle App).  I think that most of you guys in The 4×4 Podcast audience area lot like me so I figured I'd get some info from you guys because I'm positive that there's always someone in our little tribe that is smarter than me about any given topic.  David Croyle of the Backroads Navigator Blog fame sent in some great feedback proving that he is the most well read individual in the area of adventure stories.  In case you think David missed something, please let me know so in the comments section.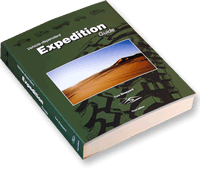 In related news, I've caught word that the extremely popular book that is known in some circles as the overlanding bible if finally coming back into print.  Tom Sheppar's book titled Vehicle-Dependent Expedition Guide is available on Amazon for $200 USED!  A new copy will set you back over $500!  Back to the good news.  You can get your own copy straight from Desert Winds Publishing 36 British Pounds plus 16 British Pounds which comes out to way less than $200.  I haven't actually got my hands on a copy before but from all reports and from the exerpts that I've seen, the Vehicle-Dependent Expedition Guide is totally worth the roughly $86 if you're considering a long range trip involving some offroad travel.  Tom Sheppard describes the book as "The definitive planning reference covering virtually every aspect of preparation for vehicle-based projects. Originally commissioned by Land Rover, endorsed by the Royal Geographical Society, lauded for its attention to detail. A 502-page distillation of over 40 years' experience and recent research, now in its fifth iteration. Past editions commanding outrageous prices, Edn 3 is available only through Desert Winds direct."
I've been subscribed to the newsletter from Johnathan and Roseanne Hanson for quite a while and I've learned lots of great little bits of great information.  The most recent letter included an article about one of my personal favorite pieces of gear, a Pelican Case.  I've been trusting my sensitive electronics to the protection of the Pelican Cases for the last eight years.  I've actually built up a good collection of the cases now for all my gear.  Eventually I'll get around to posting a review of my latest piece of Pelican gear but till then, head over to Johnathan and Roseanne's page and check it out for all kinds of great info.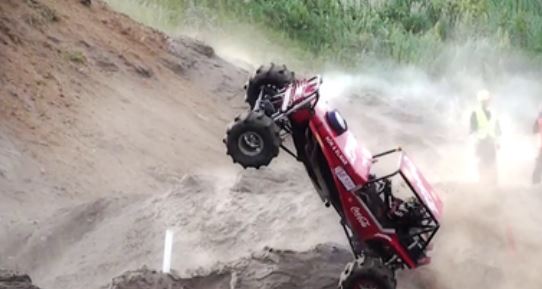 I'm sure that you've heard of Formula Offroad.  You know, those insanely built Jeep buggies with wide paddle tires that race up vertical sand hills burning nitro fuel all the way to the top before flying into the air in spectacular fashion?  Well I was sent a press release to an event taking place on 2-3 May in Sweden.  Now if you're like me, you might not be able to make it to the event in person.  Lucky for use, the event will be streamed live at smkplay.se and will have an commentator that is from the USA.
And the last bit of news is something that you might want to use for the rest of this crazy winter or maybe for the next one.  How about the truck that set the world record for the fastest sprint to the south pole?  Its hard to believe that this beautiful beast sold for only $70k!  Of course it was painted a more subdued  color than it wore while making the record run but I think thats all for the best anyways.  Check out all the details over at the eBay Motors Blog.