Podcast: Play in new window | Download | Embed
Audio clip: Adobe Flash Player (version 9 or above) is required to play this audio clip. Download the latest version here. You also need to have JavaScript enabled in your browser.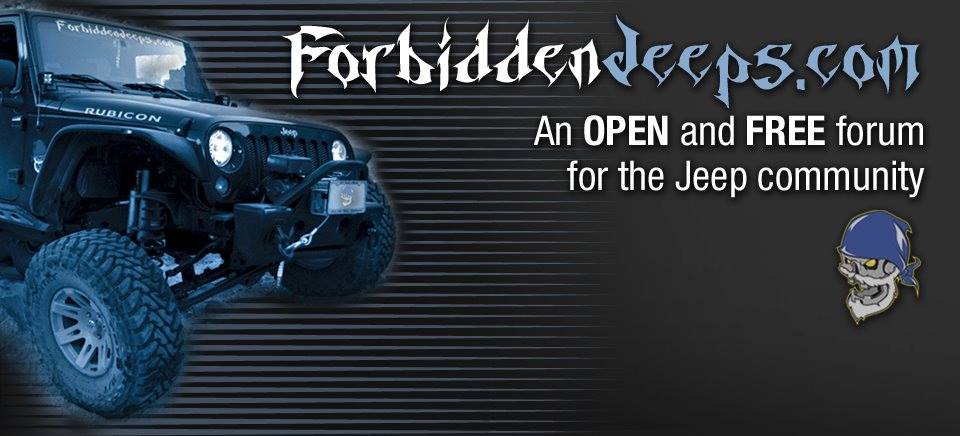 On this episode we get to bring you another interview that highlights why you might want to participate in a forum.  Beth, from ForbiddenJeeps.com, tells us about how she got into using her Jeep for more than just driving to and from work.  The personal connections that she's made with people on the Forbidden Jeeps forum has truly changed how she looks at her beloved Jeep and offroading.  I have had a great time jumping into the discussions and I've learned quite a bit too.  If you're looking for a forum to check out, then I recommend that you head over to ForbiddenJeeps.com, sign up, and introduce yourself to the group.
In the news, I tell you about the latest winners of the BFGoodrich Oustanding Trails award.  During the course of the year, BFGoodrich Tires will be at club events associated with these trails to highlight the uniqueness of each location, educate off-road enthusiasts on the responsible use of the trails and present a $4,000 grant to each club to assist in the preservation of trail access.  BFGoodrich®Tires, in collaboration with United Four Wheel Drive Associations (UFWDA) and Blue Ribbon Coalition, today announced the winners of the 2014 Outstanding Trails program. Nominated for uniqueness, terrain type and enthusiast following, the trails selected for this year's program are:·
Pole Line Trail, Anthracite Outdoor Adventure Area
Pennsylvania· Mineral Basin Trail, American Fork Canyon, Utah
Billings Canyon Trail, Grand Junction, Colorado
I also learned about the Wyoming Overland Rally coming up on 20-22 June in Wyoming's Big Horn Mountains.  The event will be located in north central Wyoming and will include a day trip into the Big Horn Mountains (an area that I've actually never explored before), a group cooking class hosted by our friend Beau at LivingOverland.com, dinner for the group, and " tall tales told around the campfire."  The cost of the event will be based on the number of the people who attend (the group campsite costs $129 and will be split by the group).  Since this is an overlanding event, plan to be completely self-sufficient and ready to explore some areas of Wyoming that you probably haven't explored before.  For more up to date info on the event and even join in on the discussion, head over to the Expedition Portal forum post.
The last article that I discuss in the show is from Tom Severin at 4x4training.com about 5 Reasons To Love Your 4×4 Vehicle.  The 5 reasons that Tom discusses are:  freedom, safety, versatility, year-round birthday gift, and a sound investment. While i don't think that I totally agree with all of Tom's points, I'll discuss them with you anyways.  I'd love to hear what you think about this list.