Podcast: Play in new window | Download | Embed
Audio clip: Adobe Flash Player (version 9 or above) is required to play this audio clip. Download the latest version here. You also need to have JavaScript enabled in your browser.
Audio clip: Adobe Flash Player (version 9 or above) is required to play this audio clip. Download the latest version here. You also need to have JavaScript enabled in your browser.
In this episode, we interview a rookie competitor in this year's King of the Hammers competition. Gina Guccione discovered the world of off-road travel a few years ago after buying her first Jeep. She wasted little time diving in and modifying her Jeep to allow for tackling the tougher trails in her local off-road parks. In March of last year she purchased her second Jeep, a bone stock 97 TJ, and well… we will let her explain the obstacles she has faced thus far to get her Classy Pink Jeep ready to compete in one of the most challenging and technical competitions held in the United States.

Below are a few of the modifications Gina has done to her Jeep so far:
2 Inch Rough Country Suspension Lift
Cold Air Intake
4:88 Gears
Redneck Ram Hydraulic Assist Steering
Dana 44 Rear Axle
High Pinion Dana 30 Up Front With A Synergy Front Axle Assurance Kit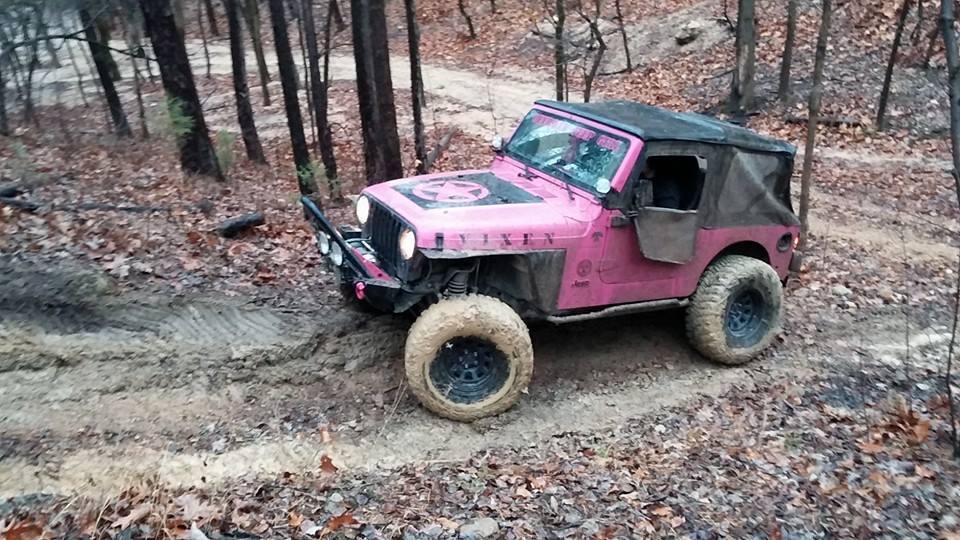 You can find Gina online at any of the links below. Follow her journey to King of the Hammers!
https://offroadjeepgirl.wordpress.com/
https://twitter.com/offroadjeepgirl
Follow the link below if you would like more information about the 2015 King of the Hammers desert race:
http://ultra4racing.com/category/king_of_the_hammers/