Podcast: Play in new window | Download | Embed
Audio clip: Adobe Flash Player (version 9 or above) is required to play this audio clip. Download the latest version here. You also need to have JavaScript enabled in your browser.
On this 93rd episode of The 4×4 Podcast, we interview the Oregon Trail Offroad team.  This group of friends in Oregon are planning an overland-style trip that will retrace the historic Oregon Trail, but in reverse.  The Oregon Trail originates in the Kansas City area and then heads west and ends in the Portland, Oregon area.  They will work to retrace as much of the trail as possible on dirt roads.  I found out about their adventure on an Expedition Portal thread and volunteered to help scout some trails.  If you're interested in helping scout some sections of the trail, just chime in on the thread or send them a message.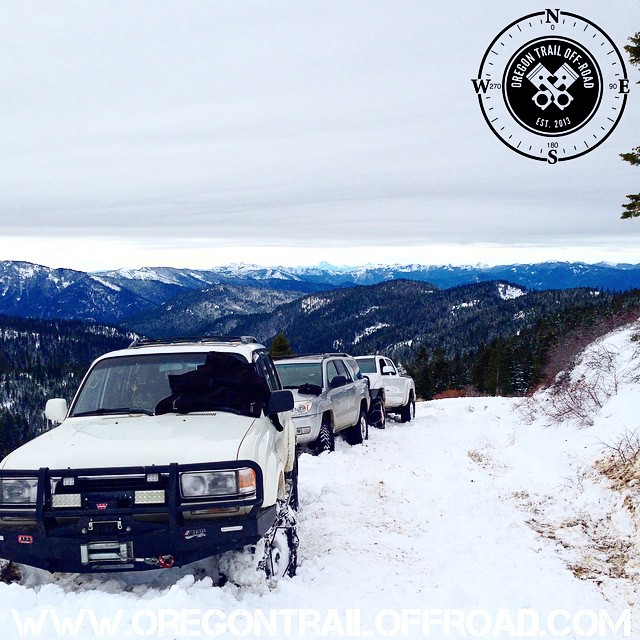 We also bring David Boyd on the show since he's our resident Nissan expert.  We talk about the Nissan Titan that was announced at the Detroit Auto Show recently.  I'm interested in hearing what you think of the newly remodeled Titan.
Photo credit to PickupTrucks.com
Links discussed:
http://news.pickuptrucks.com/2015/01/2016-nissan-titan-xd-who-is-it-for.html
http://news.pickuptrucks.com/2015/01/2016-nissan-titan-overview.html
And we also discuss one of the most controversial Jeep stories to come along in a long time – the hybrid option.