In 2008 it became critical to get out of the Toyota FJ Cruiser that I had purchased for my wife because we couldn't fit two car seats in the back seat.  I seriously propositioned the idea of getting a full size truck back then but my wife was not a fan of not being able to drop grocery bags into the bed and have them not roll around.  Somehow the SUV design made more sense and I attribute that to the fact that we were already accustom to the design having owned a 1990 Jeep Cherokee, a 2000 GMC Yukon and the FJ Cruiser.  Fortunately, neither of us was interested in a mini-van so that was quickly ruled out.  The alternative was a Chevy Suburban.  The price was right at the time so I made the concession of not having 4WD to save money and still have a vehicle that could easily tow the Jeep if needed.
The Suburban now has about 125,000 miles on it and is still running strong with all scheduled maintenance being conducted on time.  The only issue its had lately was the issue with the stepper motors inside the instrument cluster (Issue resolved.  Listen to episode 58 for the resolution.)  The Suburban seating arrangement is 2-2-3 and the third row, fold-n-tumble seat is removable.  With five people in the family, that means the third row seat has to be in all the time in order to seat everyone.  That also means that everyone gets plenty of room to spread out and be comfortable.  Behind the third row seat is sufficient room for gear all the necessary clothes, gear and a cooler.  The addition of a roof rack would allow us to move some of the gear to the roof and free up some room in the back. I currently have plans to build a small storage system in the back that would sit flush with the rear seat when folded down but not tumbled forward.  The space available from the second row seats to the lift gate is equivalent to a short box pickup truck and would be sufficient for my wife or kids to lay fully extended, but not me at 6'1".  The width would only be comfortable for two people as well.
A full-size crew cab pickup with a full bed would solve a couple of the problems that exist with the Suburban. Since we're talking about introducing a new vehicle into the household fleet, the selection criteria can be set from the beginning.
Needs – Mandatory selection criteria are: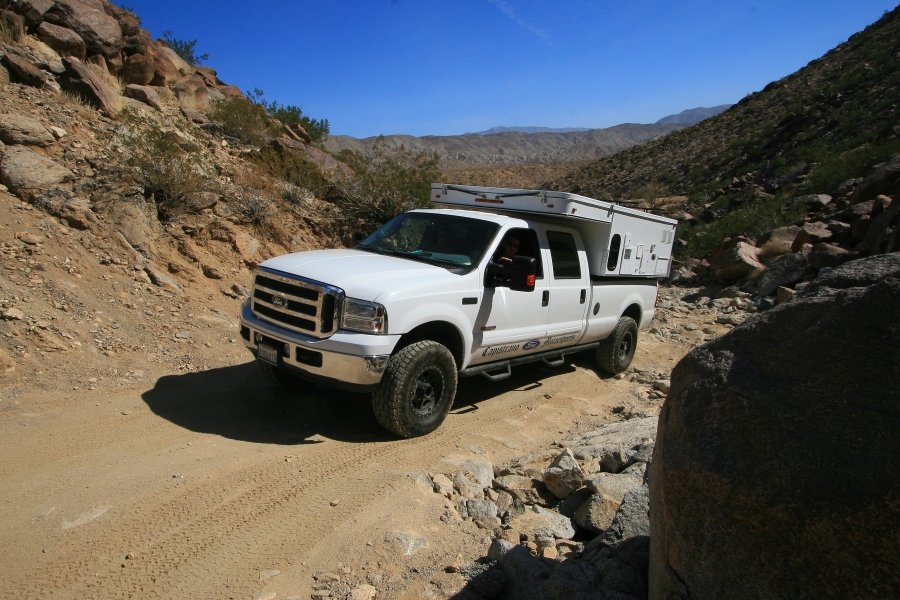 4WD
Four full doors
Minimum internal bed length is six feet long
Capable of pulling 8,000 lbs
Comfortably seat five
Wants – Preferred selection criteria
Sufficient aftermarket support
Camper Cap
Wishes – I wish it had these
Wide open wheel wells for larger tires
Accessible factory tow points
Not red
I'll leave the discussion regarding the merits of each particular full-size truck for another time because that is less of an issue at this point than the truck itself.  I really like the idea of being able to crawl into the back and already have a bed made for camping.  I won't even really get into the discussion about the different types of campers or bed caps.  I remember as a kid going truck camping with my dad.  He had a heavy camper cap that had a small cabinet along the bulkhead of the cap which was really used to just catch clutter more than any useful organization.  Hanging out in that truck bed and crawling around was a great time; and since this was the 80's it was still okay to ride back there on occasion.  A thin mattress pad was all that was really needed to be comfortable.  My visions of truck camping involve a storage system that comes up flush with the wheel wells.  I've seen pictures of setups like this in SUVs too but they don't have the same amount of room as a truck bed.  I feel like I could fit a fresh water tank in the bed under a sleep platform as well as battery and power management.  All this could come in a very daily drivable stealth package.  That camper setup that my dad had when I was a kid had awful visibility but modern caps have windows that even open making it possible to have a small pass through to the cab (if you're willing to crawl).
So let's run down the advantages and disadvantages and feel free to add to my list here in the comments section.
Advantages: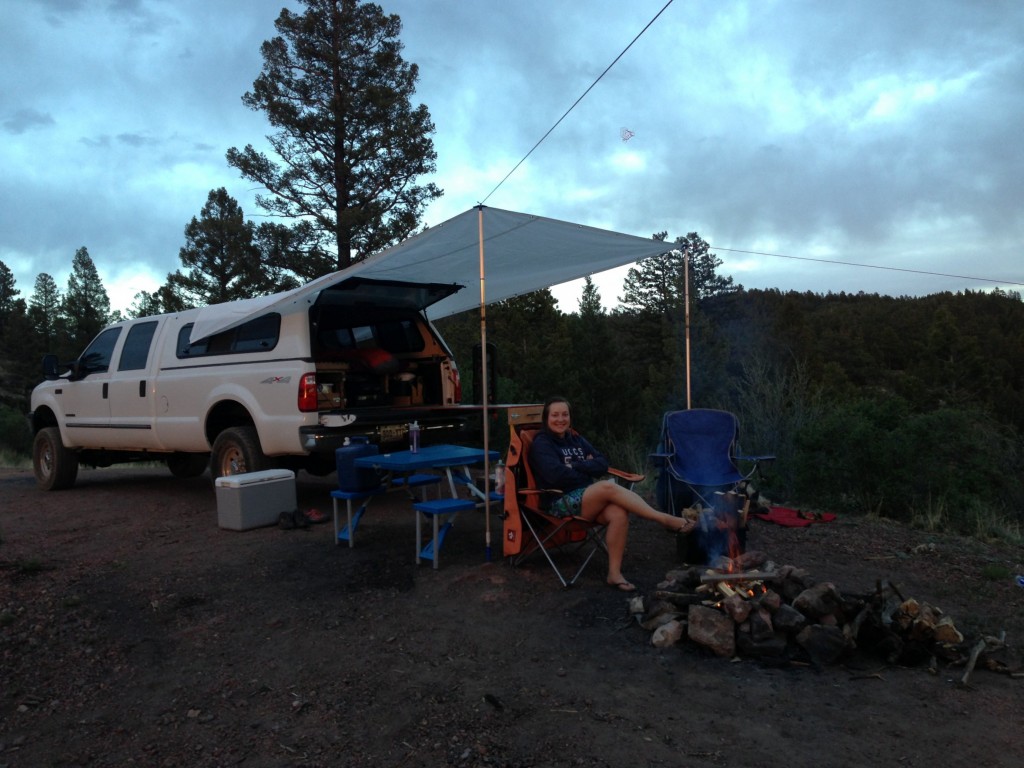 Provides seating for 5-6
Sufficient power to pull a trailer
Sleeping area enough to stretch out
Provides the extra versatility of being a truck
Dogs can ride in the bed
Semi stealth for impromptu parking lot camping on long road trips
Disadvantages:
Not enough internal sleeping space for two adults and three kids
Not easy to pass through from sleeping area to the seating area
Camper cap would most likely be an additional purchase requirement
Long wheel base
Very heavy
I have very fond memories of my truck camping experiences, but I'll try not to let that impact my analytic look at the pros and cons of each type of adventure rig.  Next time, I'll be discussing the attributes of using a full-size SUV such as a Suburban or Excursion as the wilderness exploration platform.