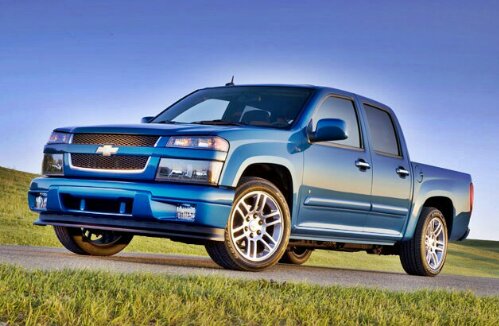 GM has just announced a recall of 118,000 Chevy Colorado and GMC Canyon pickups over missing hood latches.  Really GM?! I understand that sometimes, over the course of a vehicles life is discovered that a certain component has a shorter lifespan than originally expected but a missing component is unacceptable. 
Hood latches actually are a safety component; they prevent the hood from flying open at speed.  This seemingly small part can run your day or, potentially, ruin a life if it falls or is completely missing. 
If you own a Chevy Colorado or GMC Canyon, please take it to a dealer and force them to make things right.  Really GM?! This kind of poor quality is what got you into that bankruptcy mess before.