Podcast: Play in new window | Download | Embed
Audio clip: Adobe Flash Player (version 9 or above) is required to play this audio clip. Download the latest version here. You also need to have JavaScript enabled in your browser.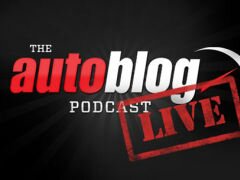 I recently had the opportunity to be a guest host on the Autoblog podcast and it was a great time!  The Autoblog will occasionally have articles about offroad vehicles but it is mainly about road-going cars.
As an automotive enthusiast, I have enjoyed following the articles found on Autoblog for the last five years. It is a blog that I follow closely because of its wide range of vehicles, the topics covered and the personality of the writers.  With over 340 episodes in the back catalog, there is enough content to keep your ears entertained for a very long time.
When Dan Roth contacted me about being on the show, I was surprised and truly honored. Despite the thousands of downloads and the kind words from all of you listeners and readers, I still consider The 4×4 Podcast to be one of the little guys with lots of room for audience growth. The Autoblog Podcast ranks at the other end of the spectrum – at the top of the automotive related podcast food chain. Thanks to Dan Roth and Jeffery Ross for bringing me on the show to reach out to potential offroaders!
Dan Roth can be found on Twitter – @boston_auto. Jeff can also be reached on Twitter – @JeffreyNRoss. Subscribe to the Autoblog podcast here. Download the episode directly right here.