With the trailer now sitting as a rolling frame, I needed to wire up the trail lights so that I could pick up the lumber and other materials. But the trailer light connector that came with the Harbor Freight kit includes a 4 pin connector and the Yukon has a 7 pin connector. So after ordering a bunch of stuff on Amazon, I decided to lay out some of the gear t on the frame to get an idea of how things were going to be loaded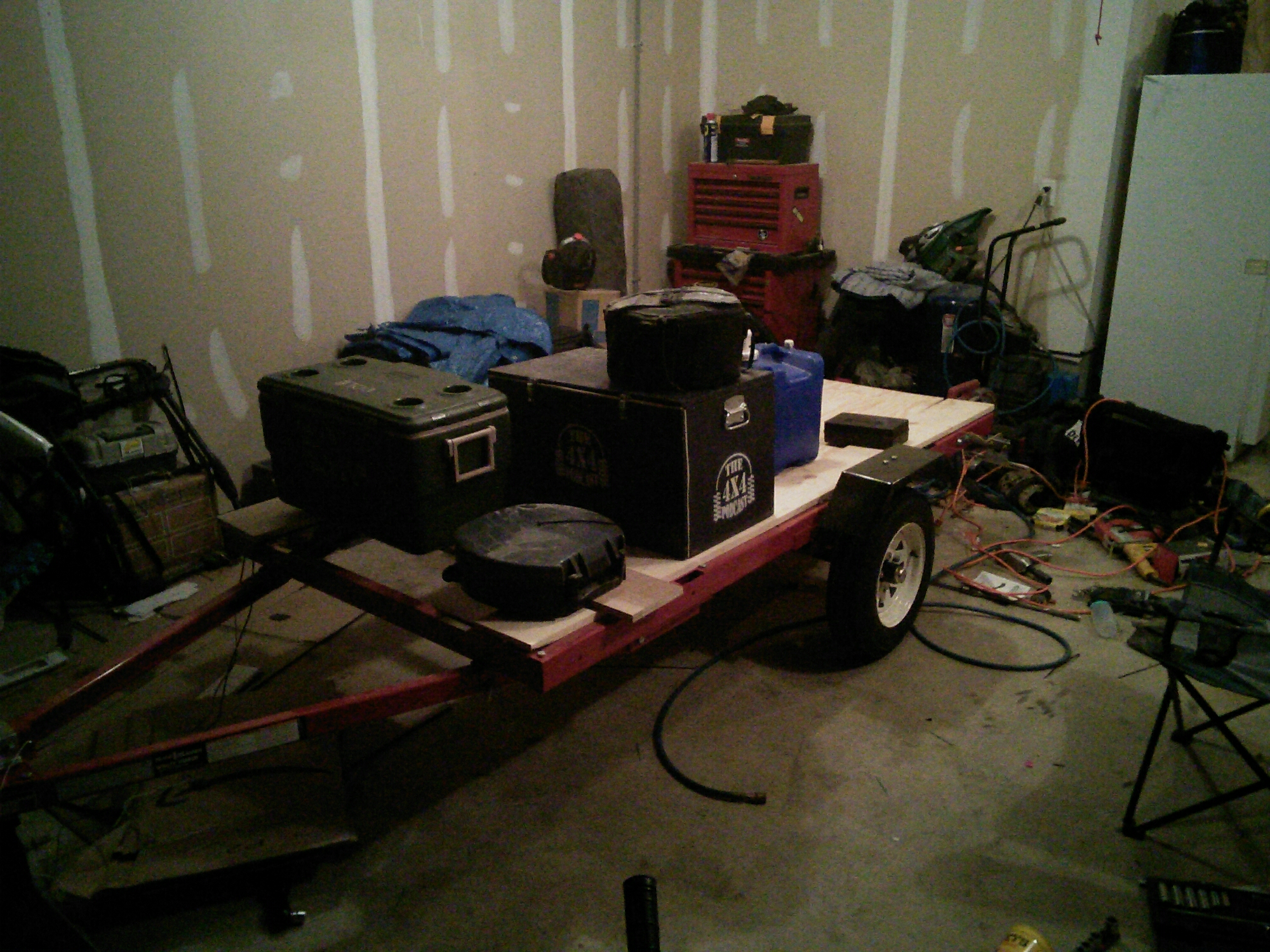 I'm going to keep the heavy stuff (water) right over the axle so that shouldn't impact the weight balance. The back will hold duffle bags, camp chairs, and other bulky items. The front section will hold the cooler/fridge, a compartment for trash/fold-n-go toilet from Reliance, the chuck box, and propane tank. The challenge I see right now is figuring out an access panel or solution for getting to the water tank. Also, I hear it gets cold in Alaska so insulation for the water tank might be important. That out just plan on melting snow once it gets cold. I'm own to ideas and suggestions for the water storage access. At this point I decided to just sleep on it and let my subconscious figure it out.
The next day I got the first of many boxes from Amazon. This box includes the T-Max Dual Battery kit, 200 amp fuses, Blue Sea fuse box, and the adapter for the 4-7 pin connector.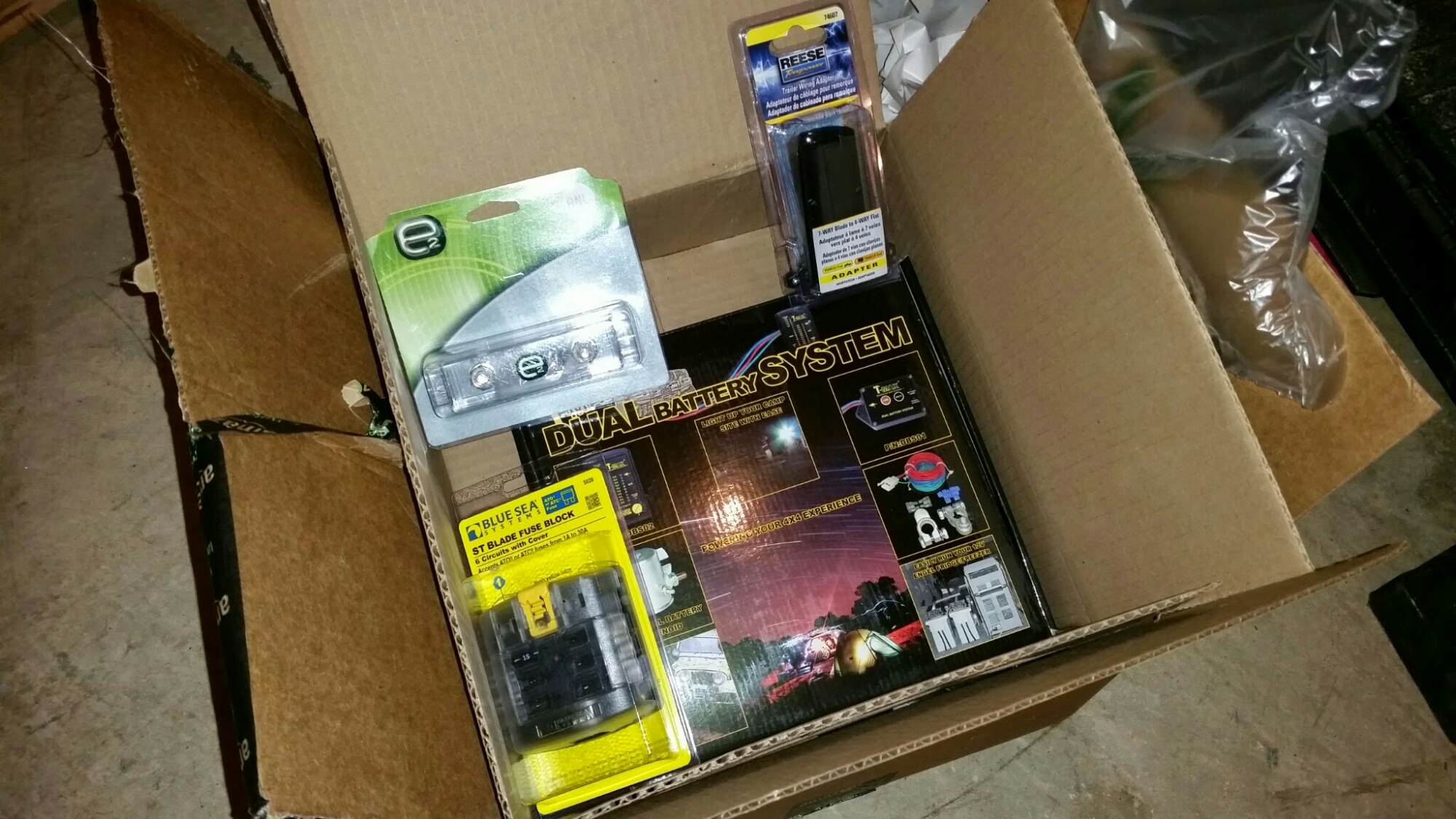 Last night I figured I'd wire up the lights and it didn't take that long since it's an easy straight forward job.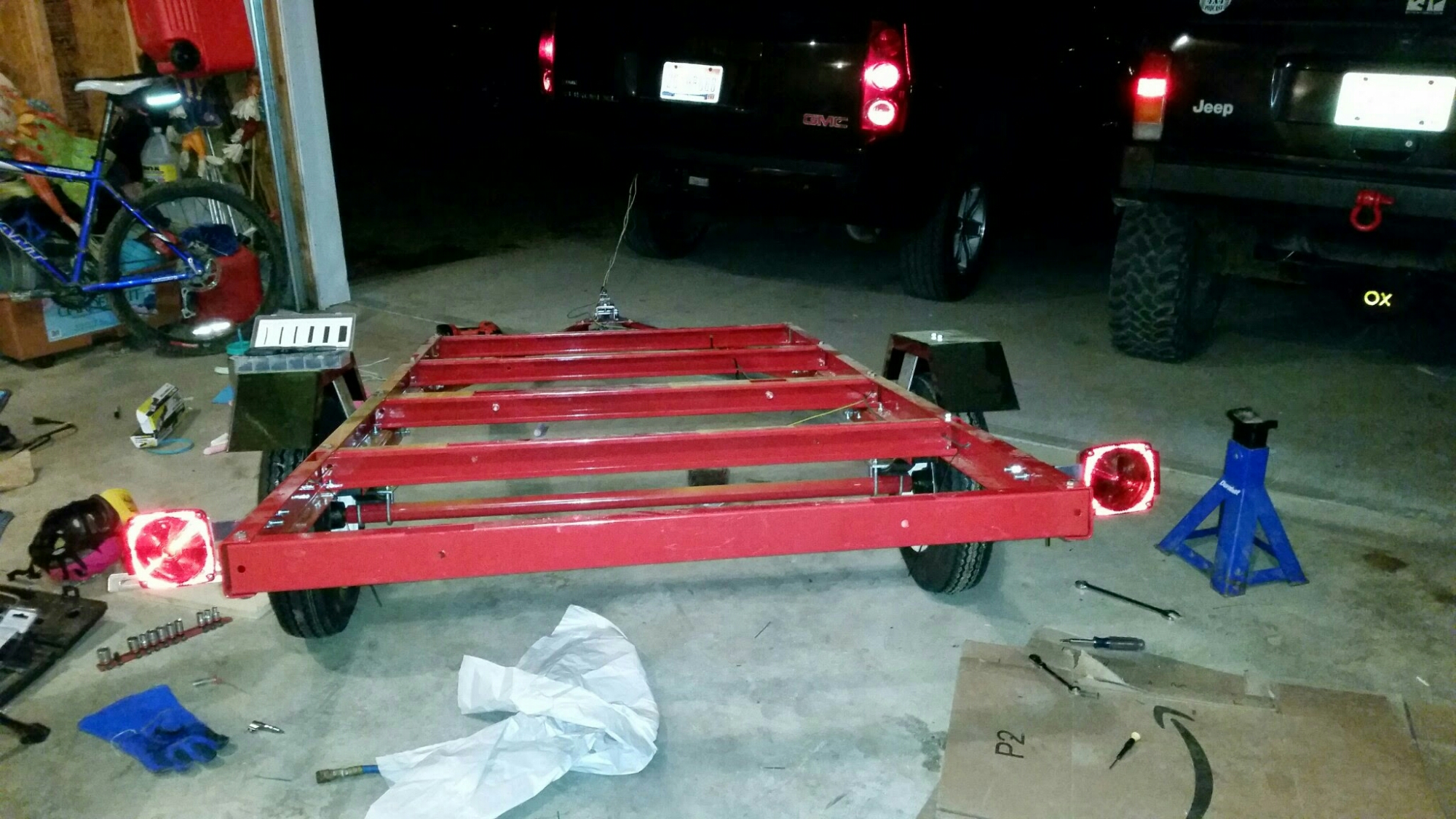 I took this opportunity to try out a new toy. Matt from Blue Ridge Overland Gear mentioned that he uses a cordless soldering iron. This unit uses the same kind of butane used in reusable lighters. The tip took about a minute to heat up. And once the solder connection was made, I was able to remove the soldering tip and use the torch to melt the shrink tube. I recommend picking one up if you see yourself soldering on the trails.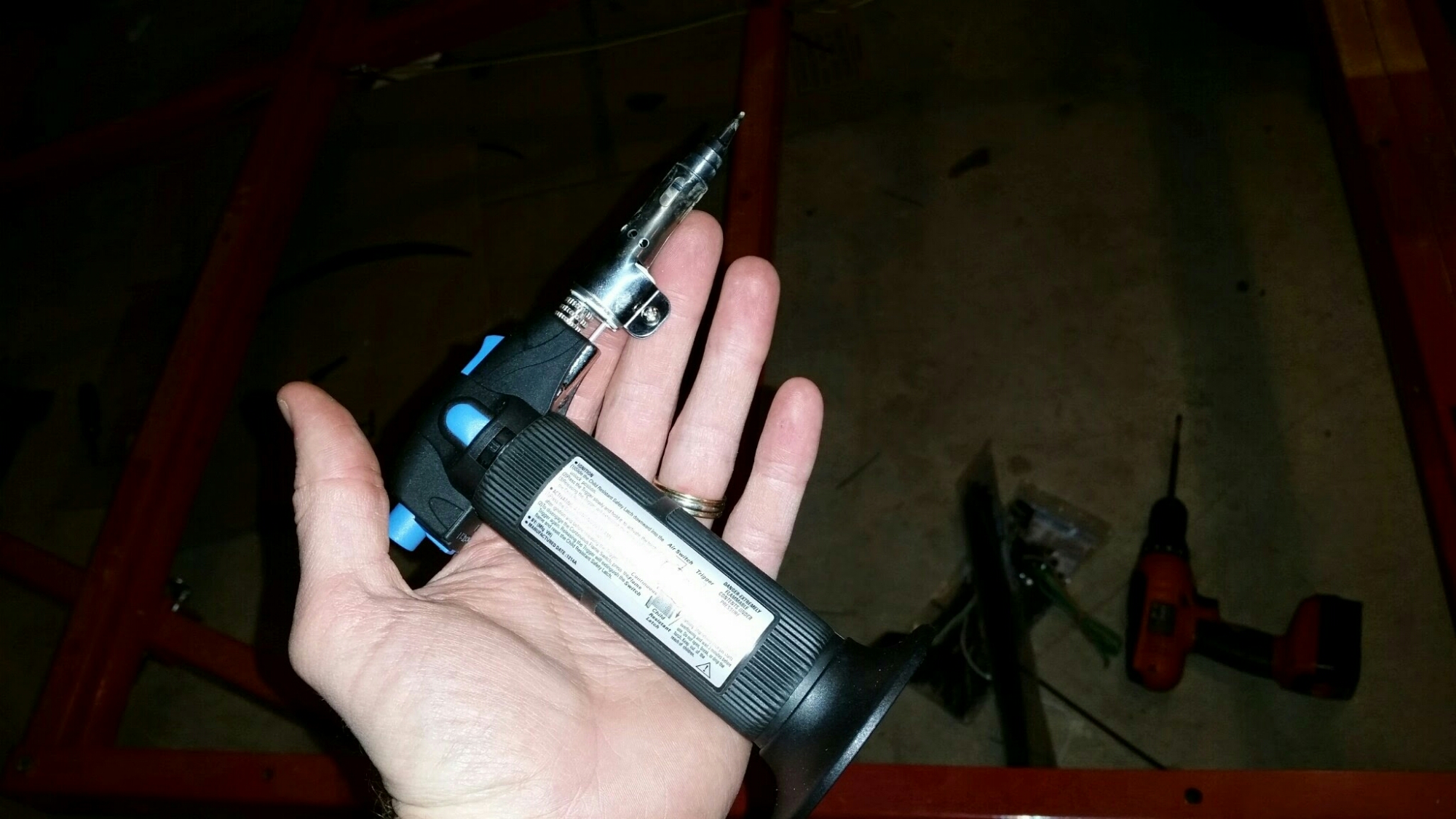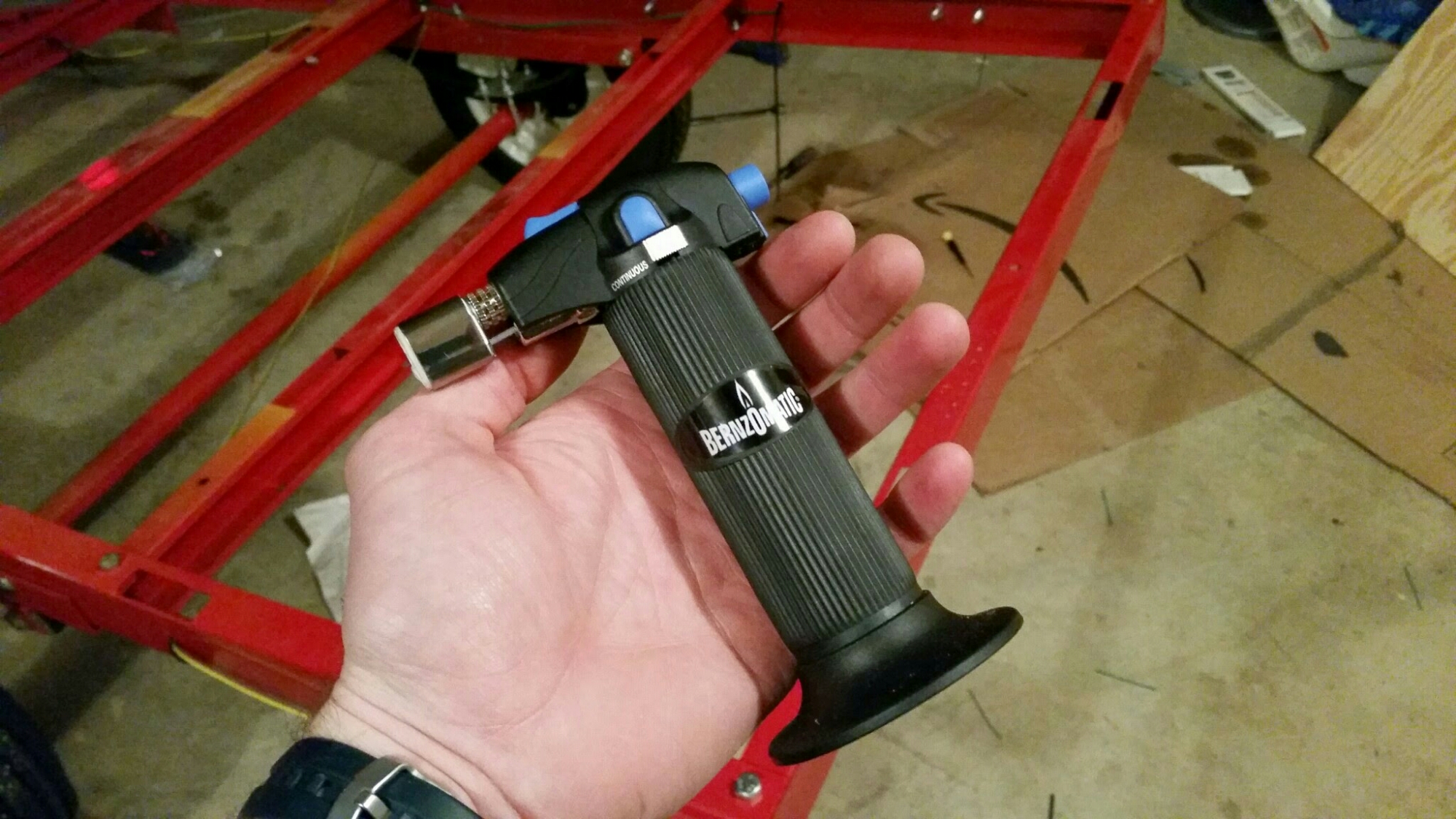 In the next post I'll lay out a listing of everything that I've purchased so far and how much I've paid for it.