Podcast: Play in new window | Download | Embed
Audio clip: Adobe Flash Player (version 9 or above) is required to play this audio clip. Download the latest version here. You also need to have JavaScript enabled in your browser.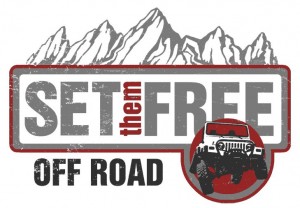 In episode 35, we talk with Gianni, who started Set Them Free Offroad with his wife to help raise awareness and support efforts to end human trafficking.  This is a subject that is relevant .  to all parts of the world because human trafficking is a world-wide problem and raising your awareness is one of the best way to combat this tragic violation of human rights.  Set Them Free is a non-profit organization that began because two people were shaken to the core over the horrors that little girls and boys experience because of the rampant sex for sale industry. We raise awareness and funds to help set victims free, bring physical, emotional, and psychological healing, and see legislation changed to combat the crime.  Set Them Free is hosting an event in Buena Vista, Colorado on July 26th and 27th.  The event will include a vendor village, catered dinner, door prizes, breakfast, guided trail runs, dinner and an awards ceremony.  The planned trails include Tincup Pass, Mount Antero, Hancock Pass, Iron Chest and Grizzly Lake, Chinaman Gulch, Carnage Canyon and these are all guaranteed to be exciting and scenic.  This event is sure to be a lot of fun and it supports a great cause so if you're in the area, you should check it out.  Set Them Free on Facebook.  Set Them Free Offroad.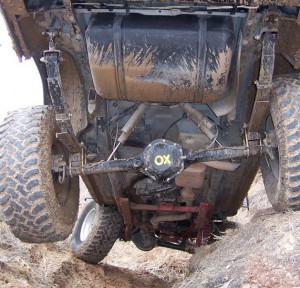 In the news segment we discuss Chrysler recalling over a million Jeeps over the possible danger of fuel tanks catching on fire as a result of a rear impact collision.  This story is still evolving because Chyrsler is still in discussion with the National Highway Safety and Traffic Administration (NHSTA) so the points we mention could already be changed by the time you hear or read this.  Initially, NHTSA was calling for a recall of 2.7 million Jeep Grand Cherokee and Liberty models that all met the safety requirements during the years that they were produced.  Chrysler stated that they would not recall these vehicles but when forced to issue the recall or face the congressional hearings , they opted to issue a recall.  The number of vehicles was trimmed down to 1.5 million vehicles though but I'm sure this isn't the end of this story.   Follow the link for the story from Autoblog.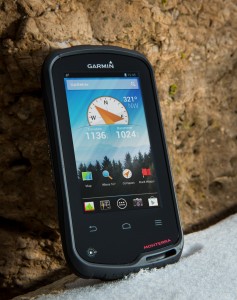 Garmin recently introduced a new GPS receiver called the Monterra.  The Monterra is a premium level GPSr with loads of features.  Some of the highlights include:  WiFi-enabled outdoor handheld GPS that combines Garmin's powerful location and mapping capabilities and the versatility of the Android™ operating system. It has a vivid, sunlight-readable touchscreen, and users can easily access the Google Play Store™ and download apps through an available WiFi connection right on the device. Developers are also free to create new apps are ideally suited for the rugged, waterproof, and sensor-loaded handheld device.  I really like the idea of it running the Android OS but that also concerns me.  Despite being a big Android fan, I'll be the first to admit that Android is not the most power efficient operating system.  That means your dedicated handheld navigation unit will be swapping batteries frequently.  Follow the link for the full press release from Garmin.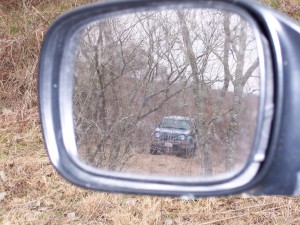 Tom Severin from4x4training.com recently shared an article about trail etiquette.  I thought this would be a great topic to discuss because some of these things may seem like common sense, but its better to talk about it and make sure our community knows the topics for sure.  One of my favorite tips is to watch for the vehicle behind you.  When you're traveling with a group you always want to keep an eye on those behind you in case they get hung up and need assistance.  This becomes especially important ton narrow trails where you may not be able to turn around to go and easily assist your buddy.  Another important tip is to not through cigarette butts out of the window.  Many western states spend the entire summer completely ablaze.  I know that you would feel awful if you knew that one of your misplaced butts was the reason that your favorite wheeling spot caught on fire or worse, if a community of homes or lives were lost as a result of your carelessness.  To get the rest of the tips, be sure to listen to the podcast or follow the link.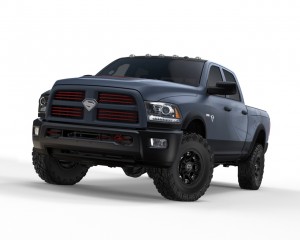 Superman: Man of Steel is now in theaters and Ram Trucks has partnered with Warner Brothers to create the truck that is fit for the Man of Steel himself.  The Power Wagon features a special color called dark ceramic grey and has some red accents in the grille.  The truck also features a wrap that is inspired by the texture of Superman's suit.  The Ram interior and exterior design team created a special edition, one-of-a-kind "Man of Steel" Power Wagon truck with special "Man of Steel"-inspired design cues, colors and branding. The truck will make its debut June 10 in New York City at the world premiere of the movie. It will then be on display at special events throughout the summer and fall, including the National Finals Rodeo and State Fair of Texas, before being auctioned off for charity at a later date.  Interior features include custom mesh seat inserts reminiscent of Superman's own suit with integrated Superman logos on the seats and console; Pewter leather seats; and Anodized Red paint trim accents on the doors, steering column, radio cluster and seats. There also is "Man of Steel" logo badging on the glove box and a "Man of Steel" screen backdrop and start-up screen on the radio cluster.  Follow the link for the full press release.

[contact-form][contact-field label='Name' type='name' required='1'/][contact-field label='Email' type='email' required='1'/][contact-field label='Website' type='url'/][contact-field label='Comment' type='textarea' required='1'/][/contact-form]