Podcast: Play in new window | Download | Embed
Audio clip: Adobe Flash Player (version 9 or above) is required to play this audio clip. Download the latest version here. You also need to have JavaScript enabled in your browser.
In episode 47 of the podcast, we feature an interview with David Boyd and we talk about the National Xterra Meet or NXM.  The Nissan Xterra is an often overlooked offroading platform but maybe it shouldn't be overlooked.  The Nissan Xterra has been through a few revisions since its introduction in 2000 but it remains a viable choice for offroading since it is a body-on-frame vehicle based on the  now defunct, Nissan Frontier.  The National Xterra Meet takes place at Windrock Offroad Park in Oliver Lane, TN.  NXM is a four day event at an amazing offroading location.  Windrock actually is the "secret" test location for Xtreme 4×4 and Trucks on the Spike cable TV station.  Windrock is 72,000 acres of playground that includes 300 miles of trails and the trail network is still growing. The terrain at Windrock will provide a challenge for everyone from regardless if you're driving a bone stock Xterra or a completely stock vehicle that only shares the Xterra running gear.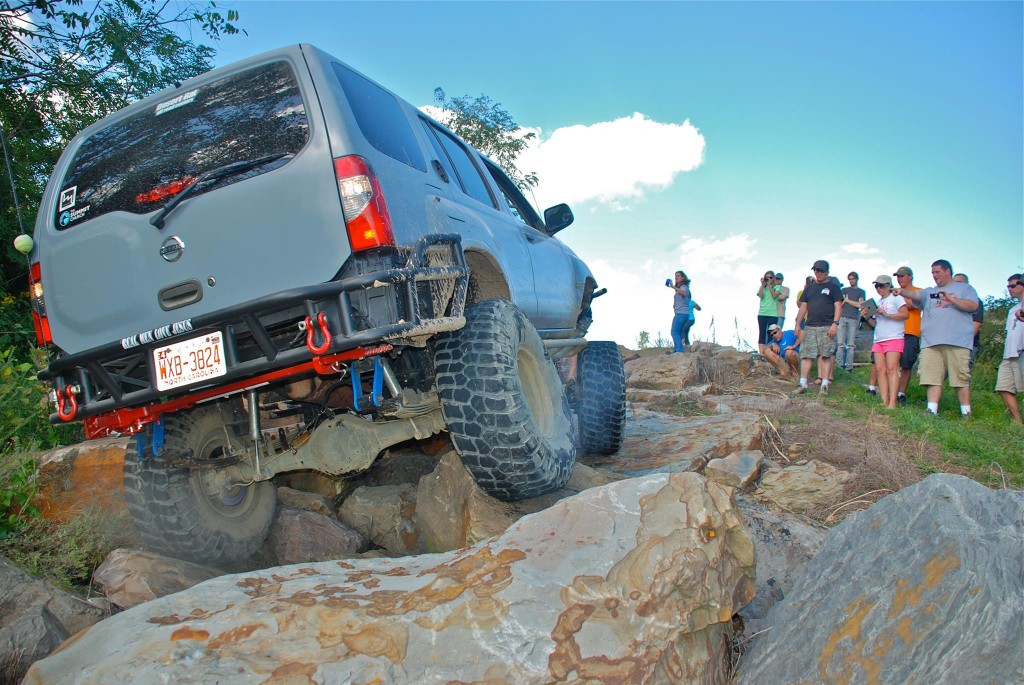 The National Xterra Meet is sure to be a hit because it also has the support from many popular offroad parts manufactures, shops and even Nissan!  Nissan's US headquarters is located in Nashville and they have production lines just down the road from Windrock which makes the location and this event a hotbed of Nissan offroading.  If you can make it to the third annual National Xterra Meet which will be held on September 19-22, 2013, I highly recommend that you attend.  You just might win a raffle or prize from Nisstech Lifts, White Knuckle Offroad Products, Raingler Nets, Offroad Performance Productsor 4Wheel Parts.  If you already have an Xterra or if you're looking at buying one and you want to learn more about the vehicle, then you should check out the Xterra specific forum Xterra Nation.
In the news segment we talk about an article talking about Rigid Industries – LED Lighting being identified as the fastest growing LED manufactures in the US.  Rigid Industries was ranked #151 in Inc Magazine's 500/5000 Fastest Growing Companies with a tremendous growth rate of 2,528% from 2009 to 2012.  Rigid Industries is widely used in desert race vehicles around the world and they are tried and proven as extremely durable and provide an amazing amount of light.  One of the biggest benefits of LED lights is that they drawn a very low voltage and they produce so much light!  They are also vibration, dust and water resistant which makes them the perfect choice of light to use in an offroad race vehicle.  I don't have any Rigid Industries lights on my vehicle at this time, but only because I haven't had the cash flow for that upgrade yet.  Another great thing about the company is the support that they provide to race teams and the entire offroading community.  The race suit I wore during my Hero Offroad sponsored experience at the Baja 1000 with Team Homemade Motorsports was provided by Damon Flippo who works for Rigid Industries.  Great people, making great equipment for offroading is all I need to know that Rigid Industries is a great company to recommend.  Article from Pirate 4×4.
Ford has confirmed that it will be sending a truck to the Dakar Rally for 2014!  Ford's global edition Ranger has been built in South Africa, will be piloted by a South American and a South African and the logistics will be handled by a German company.  I'm looking forward to seeing how the 2014  rally is shaping up!
I love Forward Control Jeeps.  But I also really like quirky non-standard vehicles.  Forward Control Jeeps are fairly rare and very unique looking.  The crew cab FC Jeep is an even more rare beast with production numbers somewhere between 300 and 700.  This particular model was listed on eBay with a price of only $7500 but the reserve hasn't been met.  Like we've mentioned on previous shows, if you're looking for a cool restoration project this could be a fun one; but it will be a labor of love that you might want to hold on to for a while once it's finished.  Article from Grab A Wrench.
This year has been one of the worst years on record for wildfires.  These fires have pretty much engulfed the western United States.  Even now there are fires encroaching on dream homes in the mountains and threatening the iconic giant sequoias in Yosemite.  There are some areas in the US that are designated as "let it burn" areas but that is really hard to understand for many people.  Forest fires are frequently started due to nothing that humans have done.  The problem many times with these fires is that homes have been built in areas that are frequently threatened by fires.  The weather conditions lately have made dense try forests just ripe for these wildfire disasters.  There lots of ways that you can prevent a fire starting from your own actions.  Here's a few tips:
Ensure your camp fire is completely extinguished before leaving the area
Avoid driving where tall grass could catch fire from contact with your exhaust system
Plan ahead and observe fire restrictions in the areas that you explore
Speaking of Nissan, they are helping push the US into the future (which in my mind means diesel) by taking a huge step in the full-size truck market.  The next Nissan Titan will have a turbo charged V8 Cummins diesel motor capable of a possible 550 lb-ft of torque.  That much power and fuel economy should be a wakeup call to the big three.  Diesel will soon be making an appearance in the smaller truck segment too in the next Chevy Colorado and GMC Canyon.  The smaller trucks will get treated to a 2.5 or 2.8 liter four cylinder diesel motor.  The 3.0 diesel motor going into the Grand Cherokee will get 21 mpg in the city and up to 30 on the highway.  An unloaded Colorado or Canyon will likely get about the same MPGs which makes it a very exciting option for those of us that want decent fuel economy and torque from our offroaders.  This is very exciting news that hopefully develops into reality by the time I'm in the market for a new ride.  Article from PickupTrucks.com
 For our Outdoor Edible segment this time we feature a Jalapeno Shrimp Pasta from Beau at Living Overland.  I haven't made this one yet but I certainly have added it to my "must make" list!  Based on all the other great recipes from Beau, this one is sure to be great!  Check it out and try if for yourself!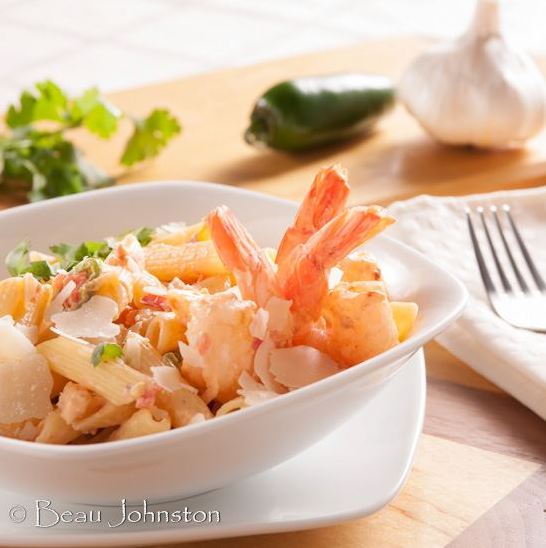 The Offroad APPtitude feature this week is the Offroad Nation game for Android or iOS.  This is a 2D game involving lots of rock crawling using realistic looking vehicles and accessories from real companies.  As you play through the levels you can earn money to upgrade your rig or buy additional rigs.  This game is highly addictive and will help scratch the offroading itch when you can't get out on the trials with your rig.  Download it for Android or iOS.

And lastly, we were recently informed that Scott from Compact Camping Concepts has recently released a manual on building your own offroad camping trailer.  The ABC's of Home-Built Camping Trailers guide is for folks with an idea of what they want in a camping trailer and are looking for guidance because they have not done a project like this before.  It is also a good overview for understanding what is involved and assessing if a project like this is right for you.  Buy it now for yourself right here.
The Adirondack Rendezvous is going to be held on 20-22 September!  Check it out and join us if you can!