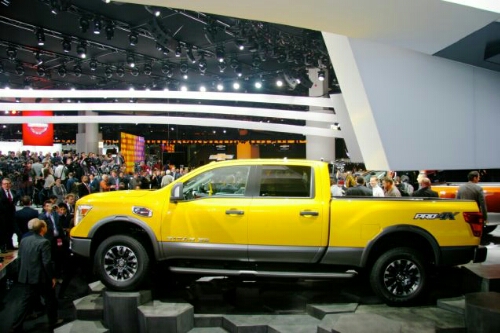 The first big announcement from the North American International Auto Show in Detroit has happened. The Nissan Titan has rolled out with a totally fresh new look and drivetrain. The most expected news is that it has the 5.0 liter Cummins diesel V8 engine. Towing capacity is stated as 12,000 pounds with a "20% fuel savings compared to the competition."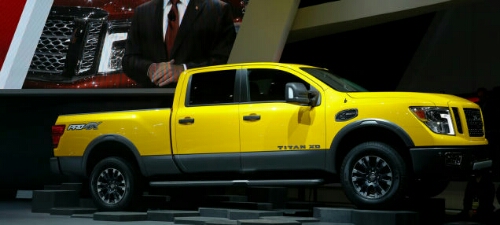 That all sounds great. Now before I comment on my design criticisms, I'll note that some vehicles must don't photograph well. That being said, let the criticism begin. The front looks like a Honda Ridgeline and the bed looks a lot like a Ford F-250. The interior looks pretty nice and logical but a more thorough look is needed before I can solidify my opinion there.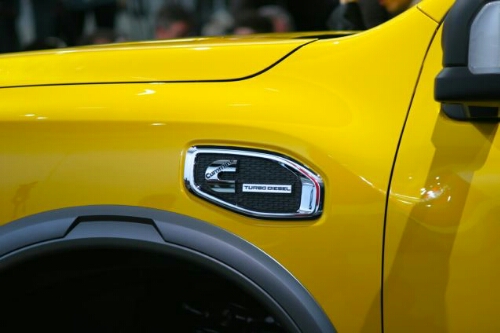 Some other things I noticed from the Jalopnik pictures is that there seems to be some unnecessary and possibly annoying lines in the body and fenders. The Cummins badge on the fender panels is a faux vent which is a cop out. The badge is also set in a recessed area. So if you're info de-badging (if you are then so that crap, it's annoying) you'll be left with an odd shaped dent in your panels. Also, the lines in the fenders themselves look like they will create some oddly shaped shadows or patterns when driving through mud or sloppy roads.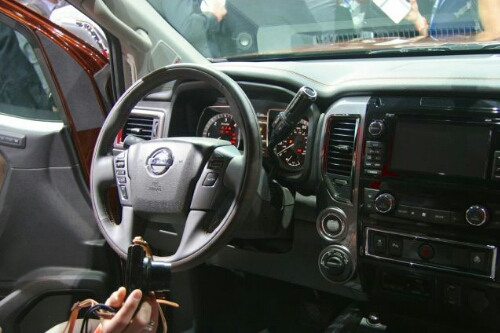 OK, that's enough of my criticism. What do you think?
Image credit Jalopnik.