***UPDATE***
As of 24 October, the Adirondack Rendezvous will be held at N43° 50.555 W75° 10.912. If you plan on attending for all or part of the event, please email me at the4x4podcast@yahoo.com. See you in the woods!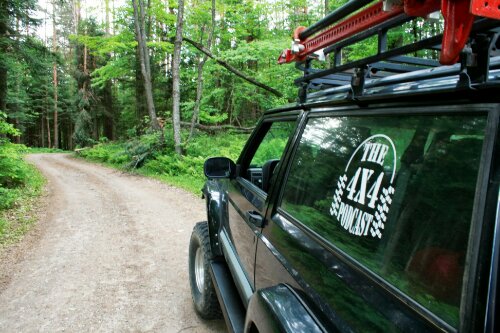 In the early days of the formation of the United States, it was a lot of commerce conducted between outdoorsman and Native Americans. These individuals would occasionally gather and these gatherings were called rendezvous.  The 4×4 Podcast is hosting a similar gathering so that like-minded outdoorsman and overlanders can show off their setup, work out some kinks in their gear, share a meal, get inspiration for others and most importantly, socialize before winter sets in on the north country.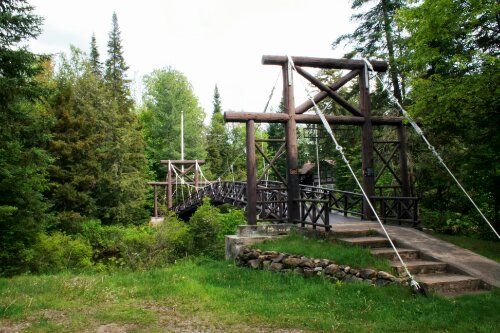 The Adirondack Rendezvous will take place on Friday night the 21st of September thru Sunday morning the 22nd of September. The gathering will be held in the primitive camping spots in the vicinity of this grid location.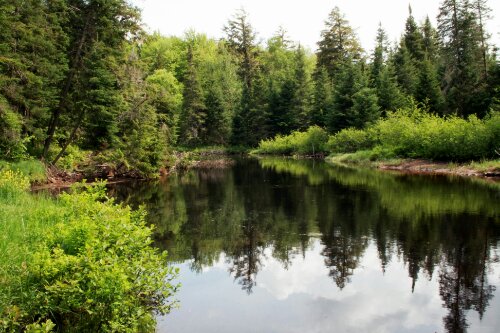 Plan for Friday night is to arrive, set up and say hello over campfire chat. Saturday morning is breakfast on your own. At about 10 o'clock will gather at the posted grid coordinates to discuss plans for everyone to enjoy the Adirondacks. My plan is a scenic drive through the surrounding areas to find a few geocaches. There are fishing opportunities throughout the area as well. Lunch will be on the trail which will force you to exercise your overlanding kitchen set up. After lunch will resume geocaching and other activities but we will return to base camp at about 4 o'clock. Everyone will then have the opportunity to prepare some food for a potluck-type dinner. Bring your camp chair, a prepared meal or dessert and drinks over to the listed coordinates for an evening full of exaggerated storytelling in true overlander fashion. Once the social portion comes to a natural conclusion we will all part ways and Sunday you'll be completely on your own for meals and entertainment activities.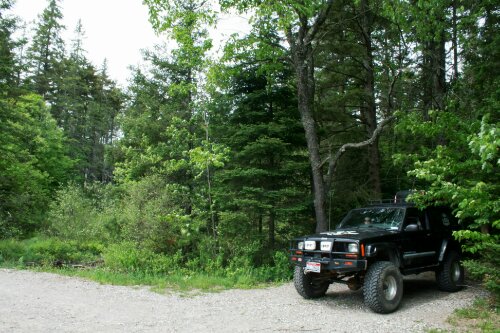 There are very limited opportunities to resupply your fuel, water and food so come prepared. There are a very limited quantity of privies so be prepared to squat in the woods as necessary or bring your own setup. Tread lightly! standards will be strictly enforced so pack out your trash. Cell phone service is basically non-existent so we will communicate primarily via CB channel 10. The alternate communication method will be using FRS radio also on channel 10.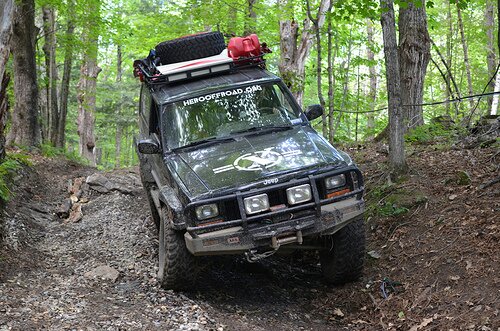 There are only 10 primitive campsites available and they're all open on a first come first serve basis and the area is open to the public. Don't assume that everyone camping in the area is participating in the Adirondack rendezvous with us. Everyone who attend the event will receive a sticker with the 4×4 podcast logo. They're also maybe some giveaway products from some great offroading companies.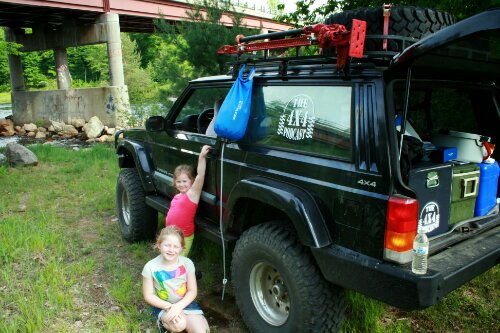 All updates to this event page will be announced in the comment section so don't forget to subscribe to the comments to catch any updates. Looking forward to seeing you at the 2013 Adirondacks rendezvous!