EnerPlex first sent me a message back in September 2014 asking if I would be interested in evaluating some solar charging and battery gear.  In terms of what I think is interesting content for The 4×4 Podcast audience, I assume that you are generally the same as me.  That being said, I often find that I'm always looking for a solid gadget charging solution while out exploring.  Now there's many times that we're operating in close proximity to our vehicles so we're comfortable having that 12 volt power point in close reach.  Since I feel that the offroad vehicle is a mechanism to launch other adventures, I look for ways to enable me to be enjoy adventures away from the vehicle.  That means keeping gadgets charged while away from that 12 volt power point.  Many modern gadgets are powered by proprietary battery packs and not AA or AAA batteries so that means that an actual charging solution is required. 
Admittedly, I'm a bit of a backpack fanatic.  My wife loves shoes and purses, and likewise, I have a collection of hiking boots and backpacks.  One thing that always goes out on adventures is a backpack.  I also carry a backpack on a daily basis and the uniform requirements that I have will often times influence my choice in backpack.  When I saw that EnerPlex had a backpack in a color/pattern that I could use that also provided a solar panel, I was excited to put one to the test.  So EnerPlex sent me their Universal Camo Pattern Packr to try out.  To give some background on my usage, I have a short commute to work on my mountain bike.  I will plug my Samsung Galaxy S5 phone into the Packr on my way to and from work but on a daily basis, my phone is only plugged in to the Packr for about an hour.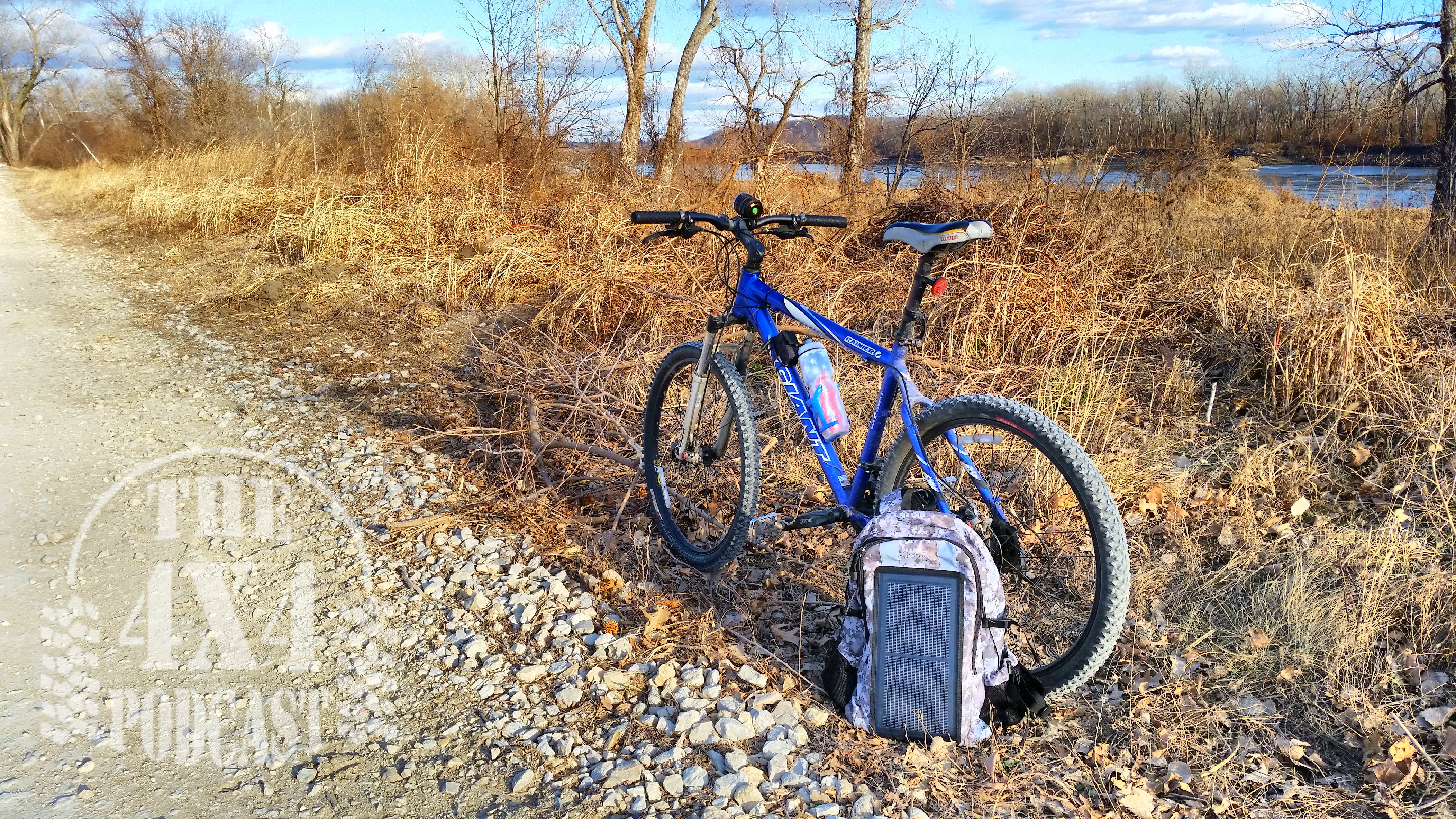 Specifications
Product Dimensions:  19.5″ x 15″ x 6.5″
Power:  3.5 Watts Unregulated; 3.0 Watt, 5 Volt System Regulated
Solar Cell Type:  CIGS (http://en.wikipedia.org/wiki/Copper_indium_gallium_selenide_solar_cells)
Output:  0.6 Amp (USB Port)
The 
EnerPlex Packr
 is a revolutionary solar integrated backpack, able to keep anyone charged up while they're on the move. Equipped with a flexible and incredibly rugged integrated 3 watt solar panel, the Packr can power up most smartphones in under five hours and can charge almost any portable USB enabled device. Made with solar-on-plastic technology, the solar panel adds minimal weight while remaining flexible enough to allow the bag to be fully packed without risking damage to the panel or bag.
I have been using the EnerPlex Packr every work day and some weekends since i received it in September.  While I wouldn't really classify that is a long term test, it has certainly been enough time for me to make my determination on what I think of the Packr.  At least twice a week, I receive comments from strangers about the cool factor of the backpack.  The idea of being able to charge a device while out and about is clearly fascinating to more than just me.  My daily load usually involves two 1″ three-ring binders, my 15″ laptop, a coffee cup, water bottle, and an assortment of pens and pencils, a hat (for when I do take my bike helmet off), and a lunch. 
The 
Packr
 includes some foam padding for the bottom of the bag as well as the back in addition to the padding for your back.  This padding is enough that I feel its sufficient to protect my laptop from minor bumps.  For serious travel with my laptop, I will still default to using my Pelican case.  The two main compartment includes dividers designed to keep things organized.  The dividers are a nice idea but in practice will get in the way and slow me down when trying to slide a notebook into the backpack. I've also found that its a tight squeeze to get everything in that I need to without stressing the seams and zippers.  I really like that the pack is lightweight.  My previous daily carry bag was of a heavy duty material which was great for combat and harsh environments, but the bag has quite a bit of heft even when empty.  I have been very happy to switch to carrying a bag that weighed a fraction of the old bag.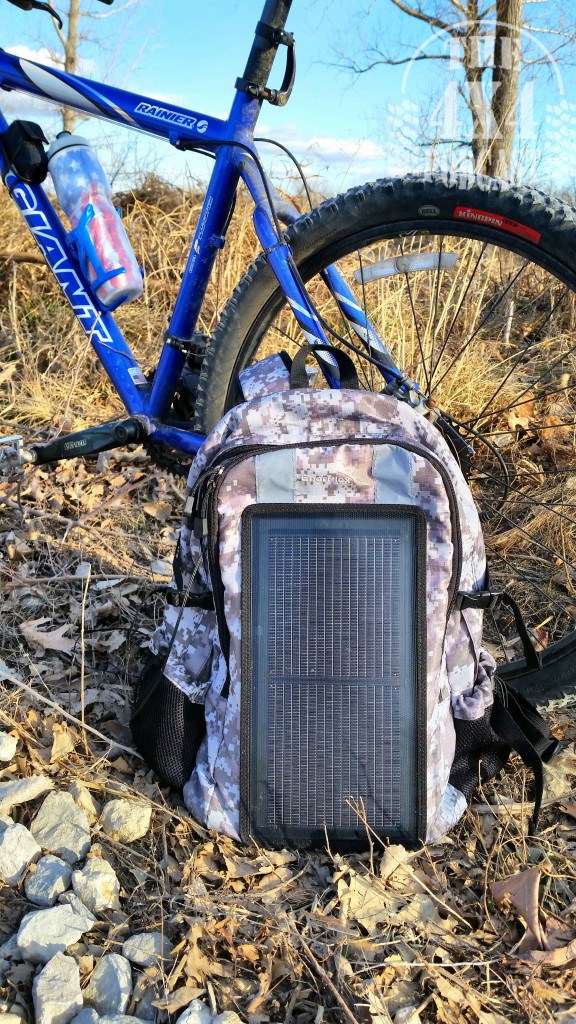 The main draw to the EnerPlex Packr is its ability to charge devices while outside.  In my experience, I've found that the solar panel's output is enough to slow the discharge rate significantly.   But given the high power requirements of modern phones (like the Samsung Galaxy S5 or Apple iPhone 5S, which I tested with) the panel is not enough to charge the phones.  The Packr has a MSRP of $99, which is more than I typically spend for a backpack but the EnerPlex Packr carries a really interesting load, more than your gear inside.  But the key selling point didn't quite deliver on the ability to charge the device in an active use situation.  The "cool" factor is pretty high though and simply slowing down the discharge rate makes the EnerPlex a good buy, in my opinion.  You'll have to decide for yourself if these features and capacity meets your requirements.